Competition Team
ESSS sponsors more than 100 Competition Teams per year.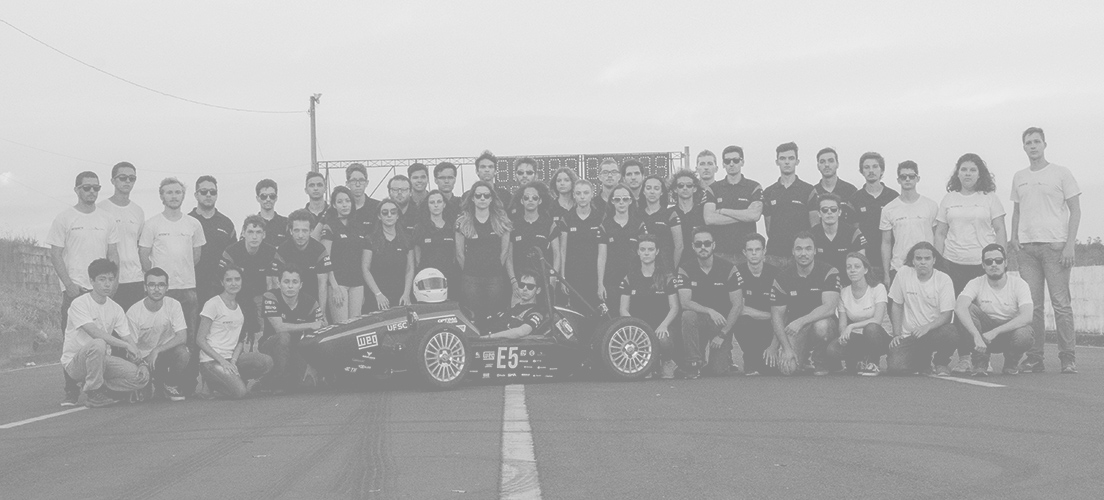 Academic Sponsorship
Ansys Academic Sponsorship was created with the purpose of developing strong partnerships with student competition teams.
The ESSS Academic Sponsorship Program consists in offering academic licenses of Ansys products required for the development of the competition product, for a period of 1 year, on lease, to student competition team(s), such as Baja SAE, Formula SAE, SAE Aerodesign, SAE Supermileage, Clean Snowmobile Challenge, Solar Car and Hybrid and, recently, to the COBRUF participant teams.
Throughout the year of the duration of the license, a responsible student or Professor will have guaranteed access to the Ansys Portal, in order to download software, tutorials and other available material.
Add the Ansys logo to vehicle/device and on the team's website.
Prepare Article suitable for publication on the ansys.com blog, with a minimum of 3 relevant images from simulations.
Provide a minimum of 5 high resolution simulation images that can be used in promoting a joint partnership with Ansys (via ansys.com, university, etc.).
Mention the use of Ansys software in presentations and social media (Facebook, Twitter, Instagram and Youtube).
Upon request, create a YouTube video (2 to 3 minutes) showing the use of Ansys simulation work.
Participate in the Ansys student community.
Sponsored teams will be provided with:
01x
Ansys Academic Research Mechanical and CFD (5 task)
01x
Ansys Academic Research EM (5 tasks)
01x
Ansys Academic Research HF (5 tasks)
32x
Ansys Academic Research HPC (per core)
To participate in the sponsorship program follow these steps:
Fill out the Ansys form
Wait for ESSS' contact to start the process
Send the voucher to person responsible at ESSS
Wait for confirmation of sponsorship and receipt of licenses
IMPORTANT: The license release opens every 1st day of each quarter and closes on the 45th day of the quarter