Ansys CFX
Turbomachinery CFD Software
Ansys CFX is the industry leading CFD software for turbomachinery applications. Shorten development time with streamlined workflows, advanced physics modeling capabilities and accurate results.
TALK TO AN EXPERT
TALK TO AN EXPERT
The perfect software for turbomachinery simulation
Known for its extreme robustness, Ansys CFX is the gold standard CFD software when it comes to turbomachinery applications. Highly scalable high-performance computing will help speed up simulations including pumps, fans, compressors and turbines.
Customized workflow for turbomachinery
Streamlined Turbo Setup and Post
Rotor-stator Interaction Models
Transient Blade Row Methods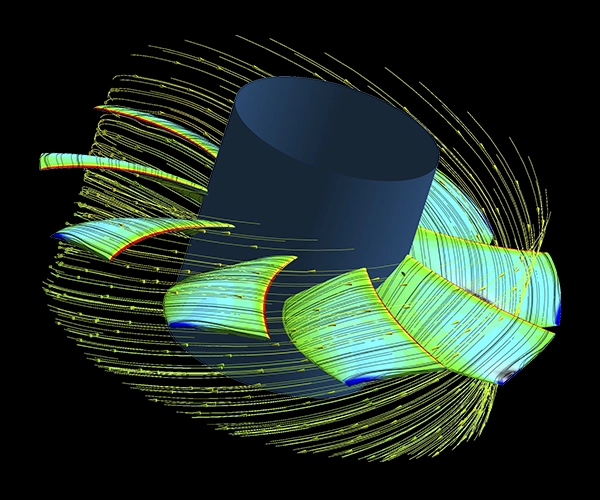 New features
Both solver and models are wrapped in a modern, intuitive, and flexible GUI, with extensive capabilities for customization and automation using session files, scripting and a powerful expression language.
Ansys optiSLang Native CFX Plugin
A new plugin enables running CFX design points concurrently and leverages optiSLang's parametric licensing.
Harmonic analysis
New harmonic analysis feature that supports steam simulation.
Mixing plan with CHT
Improvements in conjugate heat transfer (CHT) modeling for steady-state simulations. High reliability in hot spot detection.
We are ready to understand and solve your engineering simulation challenges
Ask for a quote now: an ESSS expert will contact you to choose the best software for your needs and help you successfully tackle your challenges in engineering. Start now and become more competitive in the market.
Ready to use Ansys solutions and radically improve your projects?