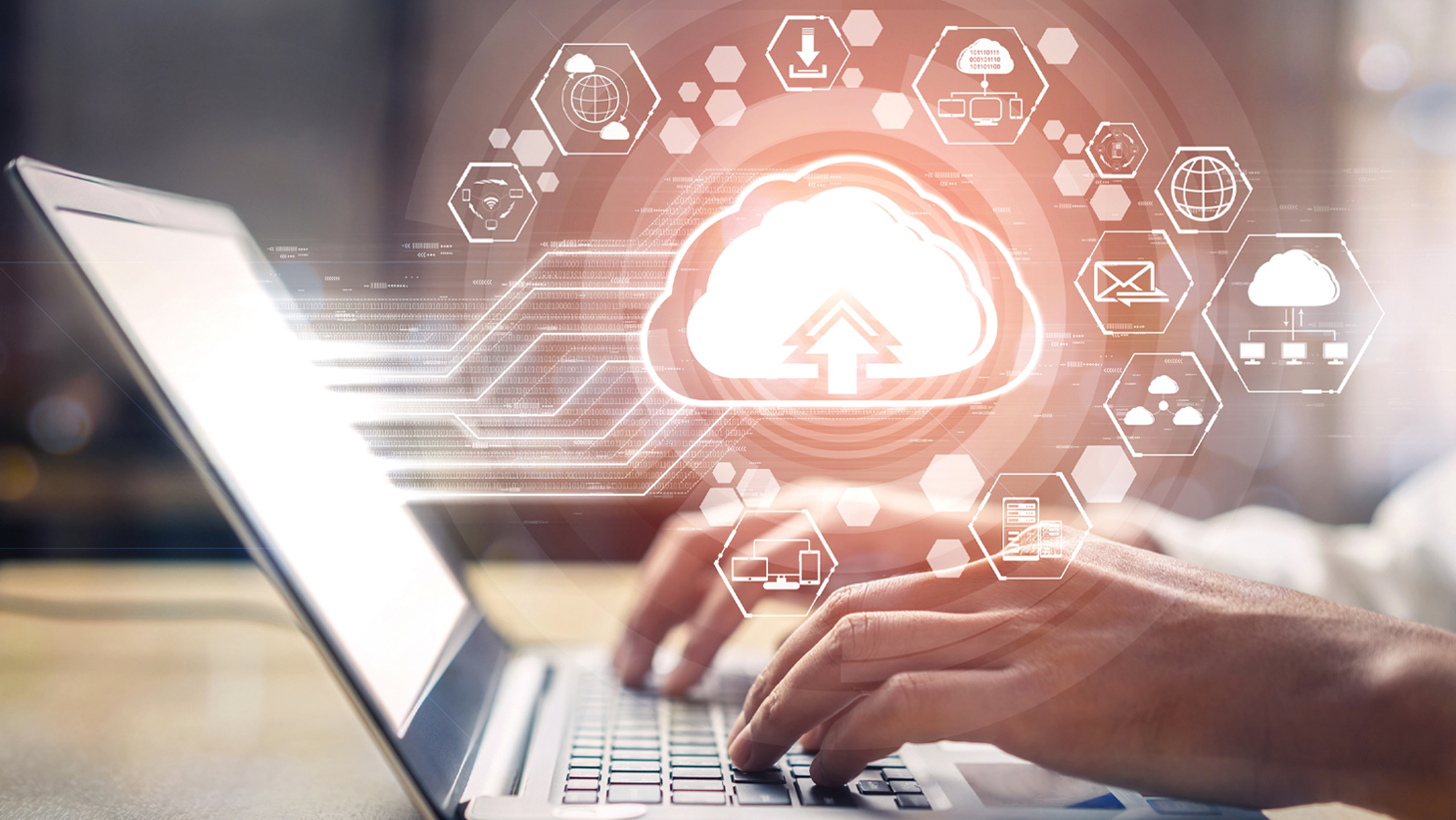 7 reasons why switching to cloud is important for your business
Many business users, including the world's top product development teams, have already recognized and embraced the clear benefits of cloud computing ― and that trend is only accelerating. 
According to the Harvard Business Review, currently 20-30% of work is being done via cloud computing. While businesses expect to increase that amount to 80% over the next decade, the  pandemic has dramatically sped up cloud adoption. Organizations of all types are increasingly relying on cloud resources that enable their entire staff to work remotely. As a result, experts now expect the shift to 80% to happen in the next three years.
In addition, a cloud approach means that engineering teams can always access the most recent versions of hardware and software to support faster design innovation. As soon as new features or functionality are released, they are available automatically, which means that product developers have ongoing access to the latest and greatest tools to support their work.
In short, cloud computing gives product development teams the freedom to focus on what they do best: design innovative products quickly with a high degree of confidence.
Check out 7 benefits of cloud computing:
1. Engineering what's ahead
Physicial prototypes do not always predict real-world performance accurately. Physics-based simulations are needed, so companies must greatly increase their simulation capcity. This can mean a huge increase in computing hardware capacity.
2. Ansys Cloud, HPC as easy as it should be.
With Ansys Cloud you only pay for what you use when you use it. You don't need to worry about hardware amortization, and you benefit from the latest security and hardware improvements.
3. A Cluster is Expensive
Optimizing the memory latency and network speed between each node is expensive. A proper simulation cluster can cost more than a million dollars. Even then, it will be reserved mostly for peak usage. It will sit idle most of the time and will rapidly become outdated.
4. Adapt Your Simulation Need
Using Ansys Cloud, you can calculate 30-million design points with 300 cores or 60 million design points with 600 cores in about the same amount of time. Ansys Cloud helps you obtain results faster than ever, independent of the size of your calculation, by adapting the power you need.
5. Be Flexible
Manage your workload directly from a portable device. Easily work from home. Don't let hardware and IT complexity make you lose precious time — focus only on what matters.
6. Mitigate Your Risk
We all make errors, like creating a simplified model that leads to unrealistic simulation results. When you have to run a simulation again in a hurry, saving time is priceless. A massive boost of computational power using Ansys Cloud keeps you one step ahead and mitigates your risk.
7. You Are Not Alone
Because we know our solvers better than anyone, we can help you with your simulations every step of the way, including hardware and software issues. Our support makes the difference when you need advice on improving your model and running it on the cloud.
Ansys Cloud: A Cost-Effective, State-of-the-Art Alternative
In contrast with on-premises software hosting and computational processing via a dedicated data center, Ansys Cloud is a single-vendor solution that provides software licensing and computational power in an easy, "plug-and-play" configuration that gets solutions up and running quickly — for a rapid return on investment (ROI).
Ansys Cloud users do not need to hire a large IT staff, invest in hardware, lease physical space or otherwise support a sprawling, fixed computing infrastructure.This value-added offering recognizes the fact that computational needs can vary over time — and it does not make sense for engineering organizations to pay for the highest usage scenario on an ongoing basis. 
With Ansys Cloud, companies can access the latest hardware and processing capabilities available today, without the continual need to pay for technology upgrades.While many on-premises technologies owners pay for specialized consulting expertise in building their data centers, Ansys Cloud is already configured and designed for the way engineers actually run simulations. All underlying technology is optimized for Ansys solvers, built to the highest reliability and security standards, and fully backed by Ansys support. Recognizing that engineering is increasingly collaborative in nature, Ansys Cloud makes it easy to share simulation data and results internally, using an intuitive, web-based portal that can be accessed from any device.
In addition, Ansys Cloud users can be assured that they are always accessing the most recent versions of Ansys simulation software, with the fullest functionality and most innovative features. Software upgrades occur seamlessly, without the need for users or IT staff to initiate these actions
Choosing Ansys Cloud
The flexibility and elasticity of the Ansys Cloud approach puts world-class Ansys solutions and virtually unlimited computing resources, within the reach of every user at every company. All that is needed is an internet connection. This creates dramatic performance gains, as well as cost advantages, when compared with traditional on-premises approaches. In contrast to the large, fixed costs associated with an on-premises data center and software hosting, Ansys Cloud involves just a few costs: 
Flexible licensing that allows customers to lease software at a fixed rate of usage or agree to a flexible plan that scales licensing up or down, as usage needs change. Either way, they can always access the most recent version of Ansys software, or they can choose to stay with an older software version that fits their needs, also supported on Ansys Cloud.

 A cloud subscription that gives customers access to a broad range of HPC and cloud services, such as best-in-class security, user management, resource management, HPC orchestration, storage management, job management and 24/7 monitoring.

An Ansys hardware pack that provides access to usage-based hardware resources customers need to accomplish even the largest, most computationally intensive simulations.