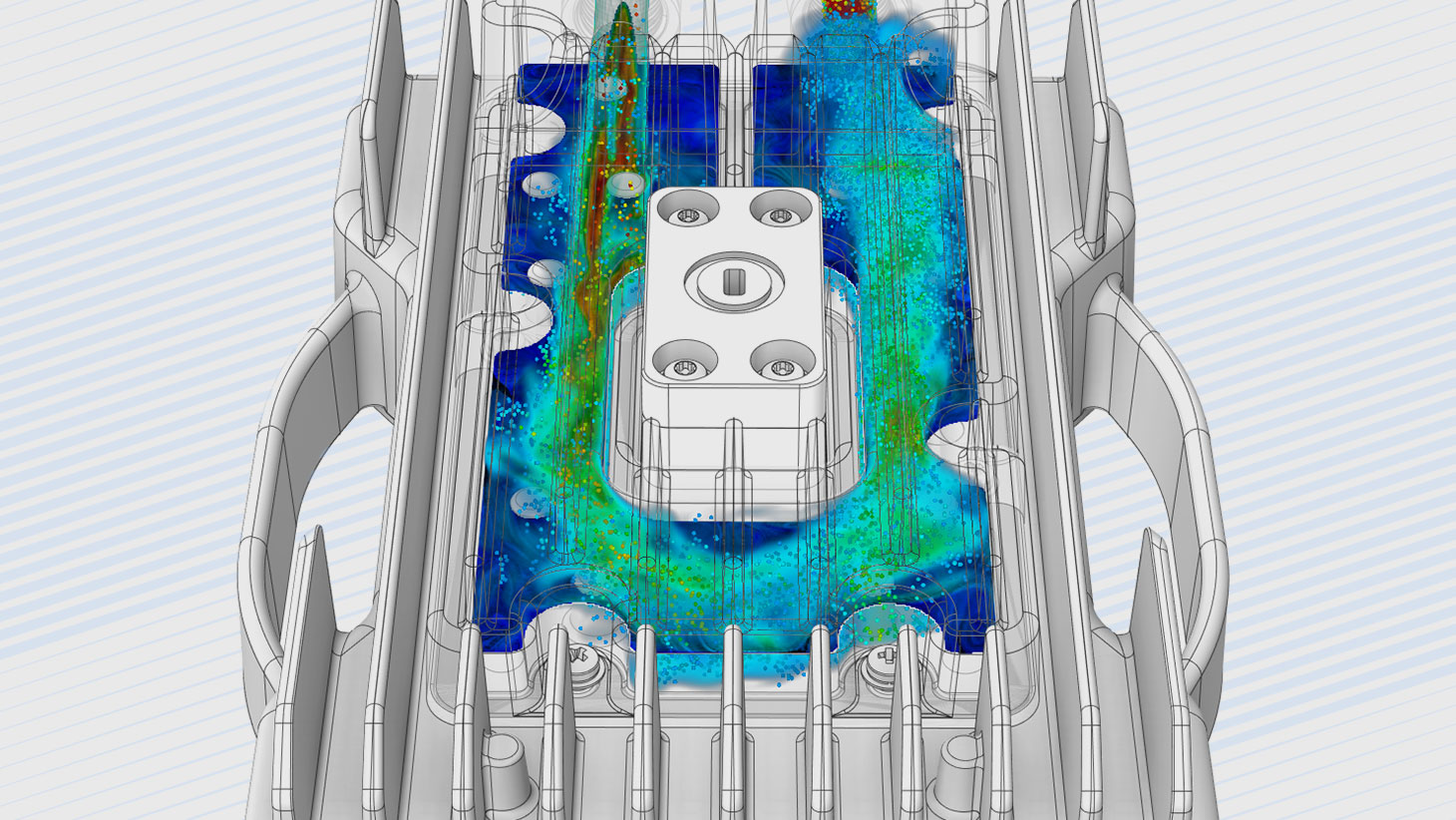 Check out 7 reasons to get excited about the new Ansys Discovery
One of the biggest challenges in engineering projects is to gain critical insights at the very beginning of the design process. This can save human and financial resources. The Ansys Discovery simulation tool combines instantaneous physical simulation, high-fidelity simulation, and interactive geometric modelling and, with this key feature, is ideal for increasing team productivity. Now, the newly released and updated version promises to revolutionize product development and the simulation world, as it offers engineers a tool that is easy and fast to use. Moreover, it is a powerful ally in the process of conceptualizing, evaluating, and refining next-generation products.
The revamp in the Ansys Discovery tool has come to maximize ease of use, speed, and accuracy in thermal, structural, fluid, and multi-physics simulation. And all this from a single, consistent and functional user interface (UI). So, here we list the top seven reasons why Discovery is the perfect tool to help your team develop and optimize projects.
Check out what's new in Ansys Discovery
Traditionally, simulation has been used during the later stages of design, when making corrections can be expensive and time-consuming. However, with the new Ansys Discovery, every engineer or designer is able to leverage simulation, either early in concept evaluation or in design refinement and optimization. This allows you to optimize products and workflows faster and with a lower budget.
Imagine opening a ready-made setup in Mechanical or Fluent, with a smarter geometry? Well, now that's possible. The new Ansys Discovery brings closer communication with other Ansys simulation tools in an effort to increase collaboration and reuse of models in simulation workflows. It is therefore possible to expand simulation-driven validation to simulation-driven design. So let's take a closer look at these new features:
1. Speed and Precision
First and foremost, the new Discovery offers engineers a design tool that includes agility and precision. Ansys real-time simulation technology offers unprecedented speed and flexibility for idea generation and rapid exploration of design alternatives. 
After a promising design is identified for further study, proven high-fidelity simulation using leading Ansys solvers provides precision, then builds the confidence needed to optimize or send it off for physical testing.
The best part is that Discovery offers a seamless transition between simulation approaches that match the fluidity of most design processes.
2. Multiphysics

Secondly, Discovery offers multiple, multi-physics functionalities. This makes it possible not only to evaluate the structural, fluid and thermal performance of designs but also to couple these models in a multiphysics simulation. Simulating behaviour across multiple domains leads to deeper insight into the product ultimately ensuring greater reliability.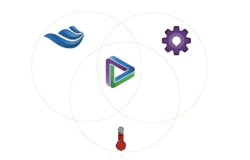 3. New user interface
The third major change in Discovery is its completely new user interface. The new interaction model and experience focus on speed, interactivity and information feedback during the simulation process. A new contact review tool, automated intelligent meshing, contextual help for each tool, and interactive tutorials, for example, make setting up and running a simulation faster and easier than ever before.
4. Improved communication among Ansys tools
Another improvement is Discovery's connection to key Ansys technologies. This makes it possible to access solvers such as Fluent and Mapdl from Discovery's user-friendly interface to perform basic structural and fluid simulations. It is now simpler to simulate more complex physical behaviours or add more detailed refinements by exporting the current simulation and opening it directly in Ansys Fluent or Ansys Mechanical. Geometry, materials, boundary conditions, meshing, and solution controls will all transfer, allowing engineers to continue where they left off.

5. Better access to the Ansys technology portfolio
Granta MDS provides access to a diverse set of materials and material properties from within the Ansys Discovery application. With the Ansys Learning Hub, you can get detailed training and sample guidance to get the most out of Discovery, in addition to the regionalized courses provided by ESSS. Also, using Ansys HPC and Elastic Licensing can increase computing resources for larger simulation jobs or provide flexible access for multiple users as needed.
6. Fast Start
The Fast Start program is a solution offered by ESSS to all who purchase our solutions. This initiative offers greater proximity to the ESSS team for the full training of new users, through dedicated and high-quality training.

7. ESSS expert support
Finally, another great advantage of exploring Ansys solutions in your company is the expert support offered by ESSS, with a highly trained team to assist in the use and always available to answer frequent questions. In conclusion, the new Ansys Discovery was designed to make engineers' lives easier, speed up processes and save resources.