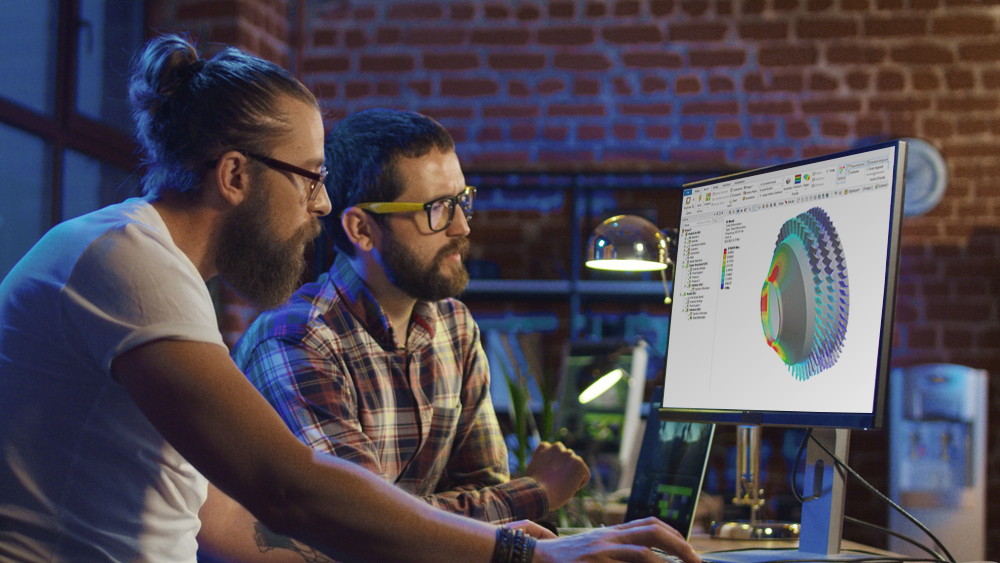 What is the role of computer simulation for sustainability in engineering?
The goal of computer simulation is to create digital equipment prototypes, simulating their behavior in a virtual environment to understand their performance in the real world with maximum precision. Thinking about sustainability in engineering, for example, it is possible to identify interferences that may be caused by the equipment in that location.
That way, it is possible to foresee scenarios and situations that can impact the environment, thus allowing actions to be taken to avoid them. In this sense, it is possible to look for other equipment options to replace the first one defined, to improve its configuration, among other attitudes.
Examples of sustainability in Engineering
In engineering, the use of equipment and various raw materials is fundamental for the execution of projects. The main challenge that companies face is to be able to avoid compromising the environment's quality, causing environmental impacts that can completely change the biome, pollute areas, and harm the health of the local community.    
The adoption of sustainable strategies is fundamental, and even mandatory, to comply with environmental laws and prevent damage. Below you will see some examples of the use of sustainability in engineering and understand how computer simulation can help.
Computer simulation in the mining industry
The mining industry needs to maintain strict control of its operations, because an accident can contaminate rivers, soil, and subsoil, in addition to generating risks for the local population. Besides the damage to human and environmental health, an accident in a mining company generates fines and financial risks for the business, due to the loss of equipment.
In these cases, computer simulation helps predict equipment fatigue and phenomena that can affect its operation.  Some examples are resonance, buckling, ductile fracture (overload), dynamic loading, thermal effects, wear, corrosion, material failure, etc.
The benefits of using computer simulation not only help prevent accidents, but also generate savings for mining companies. This is the case of Vale, which uses ESSS' computer simulation. The mining company achieved an economic return of more than US$ 100 million in just three months by implementing projects developed with Rocky DEM simulation tools and Ansys solutions, which reduced its costs by US$ 18.2 million.
Sustainability and simulation in the sugarcane energy sector
According to the BEN 20201 Synthesis Report, in 2020 about 48% of the energy offered in Brazil was renewable. In relation to electrical energy, about 85% is of renewable origin. These data place the country as a world reference in the development of clean energy.
However, the pandemic generated a 6.4% reduction in fuel consumption in the country and environmental factors caused the reduction of the harvest. Therefore, ethanol is operating far from the ideal point. To alter this reality, the use of simulation allows companies to identify ways to increase productivity, reduce costs, and increase the predictability of processes in the sugarcane-energy industry. 
Computer simulation in energy efficiency projects
In energy efficiency projects, computer simulation is used in thermal, electrical, structural, fluid, and systems engineering analysis. 
In addition, the adoption of embedded software enables the development of components and systems for all energy applications. Regardless of the technology developed, computer simulation tools help to significantly reduce project development time and help to bring products to market in a shorter time.
The projects can be supported by connecting IoT (Internet of Things) devices, used in smartphones, wearable technologies, cars, home appliances, industrial equipment, drones, among other resources, which facilitate monitoring and scenario creation.
Electric vehicle design supported by computer simulation
The electric vehicle market in Brazil is still small, but according to the first Brazilian Electric Mobility Yearbook, the projection is that the country may reach 15% hybrid cars and 20% electric + plug-in hybrid vehicles by 2030. 
In order for the industry to succeed in selling these vehicles and developing this market, simulation is key. Simulation software allows automakers to design and produce efficiently, in less time, with reduced costs and greater precision.
With computer simulation solutions, it is possible to achieve accuracy and agility in conceptual design stages. All of this increases the system's global efficiency and reduces project costs. 
Moreover, in computer simulation, the adoption of control software, such as battery management and regenerative braking allow companies to create and adapt quickly.
Computer simulation in the oil and gas industry
The oil and gas industry demands technological developments to ensure efficiency and continuity of production. Through technology, it is possible to understand and predict the behavior of fluid flow in various systems, processes  and equipment, for example.
A simulation tool helps in the monitoring and detection of leaks in pipelines transporting oil and oil products. It also works in different areas of petroleum engineering, such as reservoirs, wells, and flow.
Interested in learning more about computer simulation for sustainability in engineering? Check out the ESSS/Ansys Channel Partner. Contact us to become an Ansys reseller.