ANSYS Software
Multiphysics
Mix mechanical, thermal, electromagnetic and fluid flow simulations and develop a complete design.
Modern products are complex. A detailed understanding of how they are performed is the key to ensuring safe and reliable functions. Fluid forces, thermal effects, structural integrity, and electromagnetic radiation can affect product performance. If you isolate these forces and examine them separately, you may not get an accurate prediction of the behavior of the product. The Ansys multi-physics solution helps you look at these effects in any combination, achieving the highest fidelity solution to eliminate reliability issues and to create safe and effective products.
Proven solver technology
The accuracy of multiphysics simulation is as high as individual physical and numerical models. Ansys Trusted Solver technology combined with high performance computing is the basis for a quick and accurate analysis of all our multiphysicalsolutions.
Multi-objective optimization
Find the best, fastest design by combining multiphysical simulation with design optimization within Ansys Workbench to meet all your competing product requirements.
Applications
Find out all Ansys can do for your business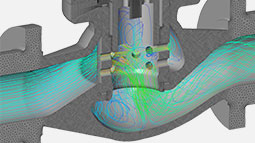 Fluid-structure interaction
Simulate mechanical, thermal, electrical and fluid-mechanical properties in a single interface, with an integrated view of the design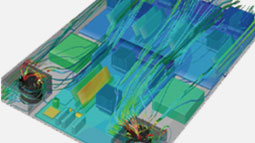 Thermal Management
Predict the performance of the broadest range of heat transfer problems including conjugated heat transfer (CHT) and thermal-structure interaction (FSI).