Education
IESSS
More than 60 engineering simulation courses at your disposal.
Post-graduation: Structural Numerical Analysis using MEF (Finite Element Method) | Portuguese
Presential
Structural Analysis
The course is aimed at training and updating professionals in various engineering areas and provides essential tools for performing computer simulations of different applications.
METHODOLOGY:
The focus of the course is the professional formation of the professional, using the associated theory as a tool of understanding, both of phenomenology and numerical and computational techniques. Thus, the student will understand the physics of the problems studied, being able to perform practical activities of simulation of complex and real systems of engineering.
The course has face-to-face classes and activities that will be carried out with the help of distance learning tools.
Pre-register and receive the complete course schedule.
PROGRAM:
Fundamentals of Fluid Mechanics
Introduction to Computational Fluid Dynamics (CFD)
Turbulent Flows: Fundamentals and Computational Modeling
Multiphase Flows: Fundamentals and Computational Modeling
Numerical Heat Transfer Modeling
Reactive Flows and Combustion: Fundamentals and Computational Modeling
Modeling of Coupled Physics (Multiphysics)
Seminars on Industrial Application Analysis
Instructors/Teaching Staff:
Raphael David Aquilino Bacchi, M.Sc.

Roberto M. Basto da Silva, M.Sc.

Master in Technology from the Federal Center for Technological Education of Rio de Janeiro (CEFET). Currently works as a CAE / CAD Application Consultant at ESSS.

Ivan Ivanovitsch Thesi Ragusoff, M.Sc.

Eduardo Rocha de Araujo, M.Sc.

Bianca de Pley Almeida Teixeira

Giuseppe Mirlisenna

Master in Electrical Engineering from Mackenzie Presbyterian University. Currently works as a Post-Graduate Coordinator for FEA at ESSS.

João Victor Barbosa Alves

PhD in Chemical Engineering from the Federal University of Rio de Janeiro (UFRJ). Currently works as a CFD Application Trainer at ESSS.

Raphael Basílio Pires Nonato

Rubem Ribeiro Neto

Master in Mechanical Engineering from the University of São Paulo (USP). Currently works as a CAE / CAD Application Trainer at ESSS.
PREREQUISITES:
Graduation in engineering or similar courses. No prior knowledge of computational tools is required
CERTIFICATE:
The Postgraduate Diploma in Professional Level is issued by the ESSS Institute which is the largest School of Computer Simulation in South America and positioned among the 5 largest in the world. ESSS ensures the quality of the course through its experience and recognition as a reference in Computational Simulation.
NEXT CLASSES:
Natal (RN) - Brasil

Data: 27/03/2020 - 19/02/2022

Horário: 09:00 - 18:00

Carga Horária: 360 horas

Investimento: 25X R$990,00

Língua: Português

Local: Natal (RN) - Brasil

Joinville (SC) - Brasil

Data: 20/03/2020 - 19/03/2022

Horário: 09:00 - 18:00

Carga Horária: 360 horas

Investimento: 25X R$990,00

Língua: Português

Local: Joinville (SC) - Brasil

São Paulo (SP) - Brasil

Data: 27/09/2019 - 20/03/2021

Horário: 09:00 - 18:00

Carga Horária: 360 horas

Investimento: 25X R$990,00

Língua: Português

Local: São Paulo (SP) - Brasil

Belo Horizonte (MG) - Brasil

Data: 27/03/2020 - 19/02/2022

Horário: 09:00 - 18:00

Carga Horária: 360 horas

Investimento: 25X R$990,00

Língua: Português

Local: Belo Horizonte (MG) - Brasil

Porto Alegre (RS) - Brasil

Data: 24/04/2020 - 19/03/2022

Horário: 09:00 - 18:00

Carga Horária: 360 horas

Investimento: 25X R$990,00

Língua: Português

Local: Porto Alegre (RS) - Brasil

Rio de Janeiro (RJ) - Brasil

Data: 20/03/2020 - 19/02/2022

Horário: 09:00 - 18:00

Carga Horária: 360 horas

Investimento: 25X R$990,00

Língua: Português

Local: Rio de Janeiro (RJ) - Brasil
Register
PAYMENT METHODS:
Billet
GENERAL CONDITIONS: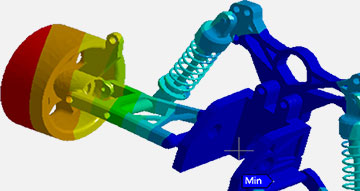 Introduction to Structural Simulation
For engineering who wish to start or improve the knowledge in Computational Simulation, the ESSS Institute has developed a complete course that links the Finite Element Method [...]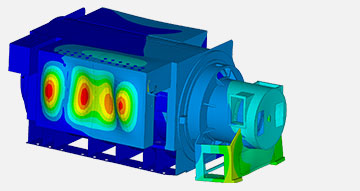 Basic Course of Structural Simulation using the ANSYS Workbench
| Portuguese |
It presents the fundamentals of modeling and obtaining the results for static structural analysis through ANSYS Workbench software. The modeling fundamentals will be [...]