Education
IESSS
More than 60 engineering simulation courses at your disposal.
Linear Fracture Mechanics using the Finite Element Method.
Presential
Structural Analysis
One of the most complex issues for a finite element software user is to respond "Broke?".
There are several types of stresses and reformulations, as well as points of stress concentrations and numerical singularities, which make it difficult to analyze a structure. Even if it has high tensions or cracks, the component will not necessarily be doomed.
The training of Linear Fracture Mechanics using the Finite Element Method has as a priority the exposition of mechanical strength theory, failure modes, crack propagation and the tools ANSYS Mechanical has in mind for such types of analysis.
METHODOLOGY:
Face-to-face intensive training with ESSS specialists.
PROGRAM:
Historical background;
Definitions and terminology;
Theories of Mechanical Resistance;
The beginnings of the theories of Irwin and Griffiths;
Failure Modes;
Mechanics of Elastic Linear Fracture;
Fracture Tenacity Tests;
The concept of voltage intensifiers;
CTOD and Integral J numerically calculated;
The concept "Leak-Before-Break Design";
Theories of propagation;
The notch problem;
Elements of Structural Integrity;
Critical distance theory and fatigue.
Instructors/Teaching Staff:
Rodrigo Martins

Master in Mechanical Engineering from the Federal University of Minas Gerais (UFMG). Currently works as a professor at the ESSS Institute and UFMG.
PREREQUISITES:
CERTIFICATE:
The student will have access to the certificate of participation issued by the ESSS Institute, with international recognition and validity. Develop a differential in your career. Study at the largest simulation school in South America
NEXT CLASSES:
Register
PAYMENT METHODS:
Billet.
Credit Card.
GENERAL CONDITIONS: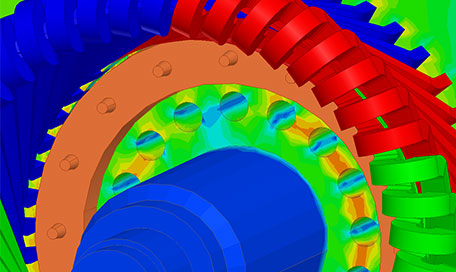 Post-graduation: Structural Numerical Analysis using MEF (Finite Element Method) | Portuguese
The course is aimed at training and updating professionals in various engineering areas and provides essential tools for performing computer simulations of different [...]
Introduction to Structural Simulation
For engineering who wish to start or improve the knowledge in Computational Simulation, the ESSS Institute has developed a complete course that links the Finite Element Method [...]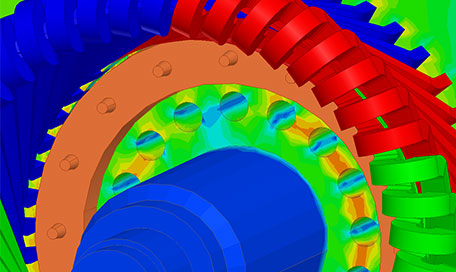 Post-graduation: Structural Numerical Analysis using MEF (Finite Element Method) | Portuguese
The course is aimed at training and updating professionals in various engineering areas and provides essential tools for performing computer simulations of different [...]