Education
IESSS
More than 60 engineering simulation courses at your disposal.
ANSYS Mechanical - Structural Non-Linearity and Advanced Contacts
Presential
Structural Analysis
The content of the course assumes that the user has taken part in the ANSYS Mechanical Introductory course or is already familiar with the procedures for conducting static linear analysis in ANSYS Mechanical.
The course introduces the procedure for non-linear solution and discusses how to perform the setup of a non-linear analysis, define non-linear solution options and review non-linear results.
The course also includes the procedure of modeling advanced contacts between two or more solids. Additionally, it includes plasticity, stabilization and diagnosis of non-convergence problems.
METHODOLOGY:
Intensive training with ESSS specialists.
PROGRAM:
Module 1 - Basic Structural Non-Linearity
Introduction to structural nonlinearity;
Procedure for nonlinear modeling;
Basic contacts;
Plasticity in metals;
Stabilization in non-linear buckling problems;
Diagnosis of non-convergence problems.
Module 2 - Advanced Contacts and Fastening Elements
Contacts overview;
Types and formulations of contact;
Contact interface treatments;
Advanced contact options via APDL;
Fastening elements: gaskets and preload on screws.
Each course topic is followed by one or more workshops and hands-on exercises.
Instructors/Teaching Staff:
PREREQUISITES:
Basic knowledge of structural simulation with ANSYS.
CERTIFICATE:
The student will have access to the certificate of participation issued by the ESSS Institute, with international recognition and validity.
NEXT CLASSES:
Register
PAYMENT METHODS:
GENERAL CONDITIONS:
Discount policy:
30% discount for confirmed registrations 90 days before treinamento;
20% discount for confirmed entries at 60 days before treinamento;
10% discount for confirmed registrations 30 days before treinamento;
05% discount for indication of enrollment or from the second inscription not in the same month.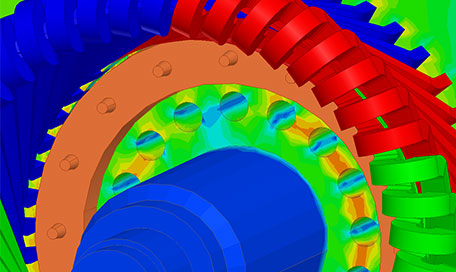 Post-graduation: Structural Numerical Analysis using MEF (Finite Element Method) | Portuguese
The course is aimed at training and updating professionals in various engineering areas and provides essential tools for performing computer simulations of different [...]
Introduction to Structural Simulation
For engineering who wish to start or improve the knowledge in Computational Simulation, the ESSS Institute has developed a complete course that links the Finite Element Method [...]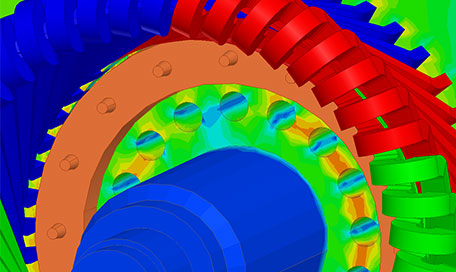 Post-graduation: Structural Numerical Analysis using MEF (Finite Element Method) | Portuguese
The course is aimed at training and updating professionals in various engineering areas and provides essential tools for performing computer simulations of different [...]