Education
IESSS
More than 60 engineering simulation courses at your disposal.
ANSYS Mechanical - Dynamics
| Portuguese |
Presential
Structural Analysis
In 1940, in the USA, the phenomenon occurred at Tacoma Narrows Bridge demonstrated the need for dynamic knowledge of structures. Although perfectly dimensioned for the established static loads, the structure collapsed a few months after its inauguration due to the formation of vortices caused by the passage of typical winds of the region. In this sense iESSS offers this training that assists the users of the ANSYS Mechanical Workbench Simulation software to understand the dynamic behavior of the structures, by establishing the natural frequencies and their respective modes of vibration.The applicability of modal analyzes, transfer functions of harmonic analyzes, spectral responses and frequency responses is given.
METHODOLOGY:
Intensive training with ESSS specialists.
PROGRAM:
Calculate natural frequencies and modes of vibration of elastic linear structures (Análise modal);
Analyze resposta of structures to carriages that vary com tempo (Análise transiente);
Analyze the resposta of structures to widgets that vary sinusoidal (Análise harmonônica);
Análise modal;
Annalize harmônica;
Análise dinamic flexível;
Análise de vibração aleatória - Densidade spectral de potência (PSD).
Each chapter of the course is followed by one or more offices with practical exercises.
Instructors/Teaching Staff:
Rubem Ribeiro Neto

Master in Mechanical Engineering from the University of São Paulo (USP). Currently works as a CAE / CAD Application Trainer at ESSS.
PREREQUISITES:
Basic features of structural simulation with ANSYS.
CERTIFICATE:
The student will have access to the certificate of participation issued by the ESSS Institute, with international recognition and validity.
NEXT CLASSES:
São Paulo (SP) - Brasil

Date: 10/05/2021 - 11/05/2021

Schedule: 09:00 - 18:00

Workload: 16 horas

Investment: R$2.300,00

Language: Português

Local: São Paulo (SP) - Brasil
Register
PAYMENT METHODS:
GENERAL CONDITIONS: Discount policy:
30% discount for confirmed registrations 90 days before treinamento;
20% discount for confirmed entries at 60 days before treinamento;
10% discount for confirmed registrations 30 days before treinamento;
05% discount for indication of enrollment or from the second inscription not in the same month.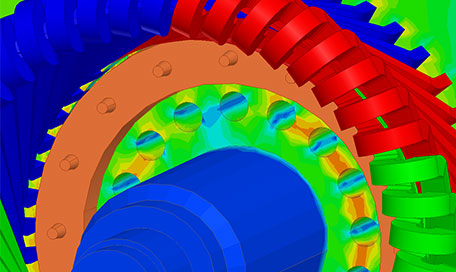 Post-graduation: Structural Numerical Analysis using MEF (Finite Element Method) | Portuguese
The course is aimed at training and updating professionals in various engineering areas and provides essential tools for performing computer simulations of different [...]
Introduction to Structural Simulation
For engineering who wish to start or improve the knowledge in Computational Simulation, the ESSS Institute has developed a complete course that links the Finite Element Method [...]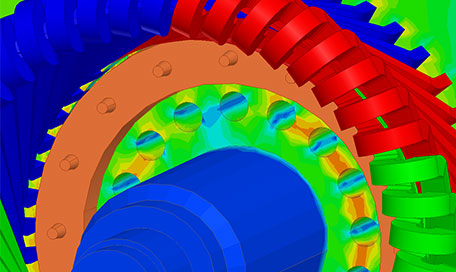 Post-graduation: Structural Numerical Analysis using MEF (Finite Element Method) | Portuguese
The course is aimed at training and updating professionals in various engineering areas and provides essential tools for performing computer simulations of different [...]