Education
IESSS
More than 60 engineering simulation courses at your disposal.
Extensão: Fundamentos de Análise Estrutural Computacional para Projetistas
EAD
Pre and Post Processing
METHODOLOGY:
PROGRAM:
Instructors/Teaching Staff:
Roberto M. Basto da Silva, M.Sc.

Master in Technology from the Federal Center for Technological Education of Rio de Janeiro (CEFET). Currently works as a CAE / CAD Application Consultant at ESSS.

Giuseppe Mirlisenna

Master in Electrical Engineering from Mackenzie Presbyterian University. Currently works as a Post-Graduate Coordinator for FEA at ESSS.
PREREQUISITES:
CERTIFICATE:
NEXT CLASSES:
Português (EAD) - EAD

Date: 17/02/2021 - 21/07/2021

Schedule: 09:00 - 18:00

Workload: 100

Investment: 10X R$660,00

Language: Português

Local: Português (EAD) - EAD
Register
PAYMENT METHODS:
GENERAL CONDITIONS: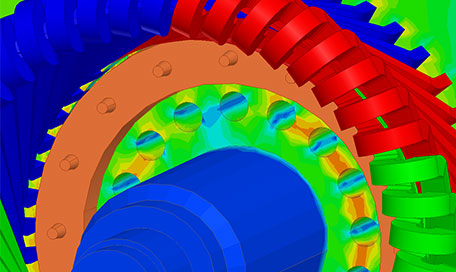 Post-graduation: Structural Numerical Analysis using MEF (Finite Element Method) | Portuguese
The course is aimed at training and updating professionals in various engineering areas and provides essential tools for performing computer simulations of different [...]