Education
IESSS
More than 60 engineering simulation courses at your disposal.
Fatigue Analysis using the Finite Element Method
Presential
Structural Analysis
Studies indicate that this phenomenon is responsible for 90% of the service failures related to mechanical causes and are particularly affected because they occur without any previous notice and without the existence of macroscopic deformations in the structure.
Knowing this need, the ESSS elaborated the present course on fatigue and modeling of the phenomenon, with emphasis on the use of numerical simulation tools (CAE) as an important starting point for the correct determination of the fatigue life of mechanical components.
METHODOLOGY:
Intensive training with ESSS specialists.
PROGRAM:
Introduction;
History of the method and panorama in the industry;
Statistical nature of fatigue;
Characteristics of fatigue failures and basic properties of structural materials;
Traditional methods of fatigue sizing (SN, eN);
Estimates of SN curves;
Rain Flow method, effect of average loads and Miner damage accumulation rule
Estimates and relationships between constants in Multi-axial fatigue and Neuber correction factor;
Examples of various applications in industry;
Conclusions.
Instructors/Teaching Staff:
Rodrigo Martins

Master in Mechanical Engineering from the Federal University of Minas Gerais (UFMG). Currently works as a professor at the ESSS Institute and UFMG.
PREREQUISITES:
Basic knowledge of structural simulation with ANSYS.
CERTIFICATE:
The student will have access to the certificate of participation issued by the ESSS Institute, with international recognition and validity.
NEXT CLASSES:
Register
PAYMENT METHODS:
GENERAL CONDITIONS:
Discount policy:
30% discount for confirmed registrations 90 days before treinamento;
20% discount for confirmed entries at 60 days before treinamento;
10% discount for confirmed registrations 30 days before treinamento;
05% discount for indication of enrollment or from the second inscription not in the same month.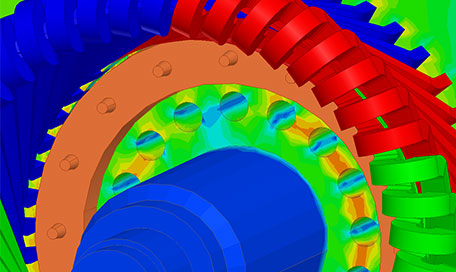 Post-graduation: Structural Numerical Analysis using MEF (Finite Element Method) | Portuguese
The course is aimed at training and updating professionals in various engineering areas and provides essential tools for performing computer simulations of different [...]
Introduction to Structural Simulation
For engineering who wish to start or improve the knowledge in Computational Simulation, the ESSS Institute has developed a complete course that links the Finite Element Method [...]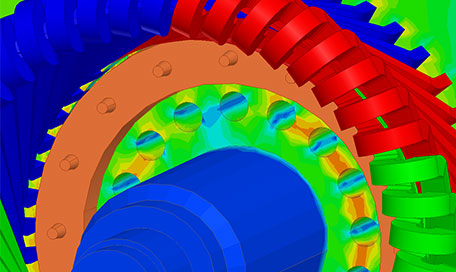 Post-graduation: Structural Numerical Analysis using MEF (Finite Element Method) | Portuguese
The course is aimed at training and updating professionals in various engineering areas and provides essential tools for performing computer simulations of different [...]